REAL ESTATE NEWS
Brought to you by

Ann Pancotto
Becoming a Home Maintenance Pro: Tips for Homeowners
By Dixie Somers

Many homeowners don't think about home maintenance until something breaks, but that's not the best way to take care of your home. Whether you're a new homeowner or have been settled for years, it's never too late to cultivate some home maintenance habits. Here are three tips to help you protect your investment and keep your property in good shape for years to come: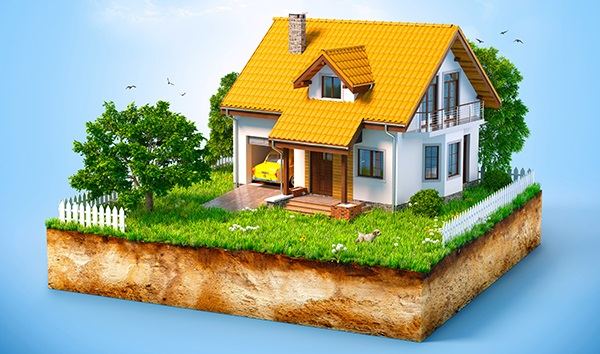 Create and Follow a Home Maintenance Schedule
A good place to start is by following a home maintenance schedule. Just as your car needs to have an oil change, your home and yard will need some regular maintenance. Home maintenance schedule apps such as HomeZada and Centriq are an easy way to get yourself on track.

You'll need to mow your lawn, clean your gutters and perhaps even top your trees from time to time. For pest control, you may need to spray or have ground treatment performed a few times a year, too. When it comes to appliances, make sure to send in any warranties and follow the maintenance recommendations in your owner's manual. For older appliances, many documents can be found online.

Don't be afraid to do some research and speak with professionals about maintenance specific to your location.

Have All of Your Home Systems Checked Regularly
It's important to get your electrical, plumbing and HVAC systems checked annually to keep them in good shape. Some of these tasks can be done yourself; for instance, you might need to clean your air filters, remove debris from the vents and flush out your water heater.

For more technical inspections, check customer reviews on Yelp, Angie's List, Google, Facebook and the BBB when searching for a new company. Always go with one that is experienced, licensed, bonded and insured.

Follow a Cleaning Schedule
Home maintenance often focuses on repair work, but keeping your home clean can be just as important. In addition to once a week tasks such as vacuuming and dusting the shelves, deep cleaning every month or so can save you big in the long run. Moving furniture around, pulling out the washer and dryer to clean behind them and clearing out the garage gives you a chance to inspect for pest problems, water damage and similar issues that can quickly escalate into expensive repairs.

Being a homeowner is very rewarding on many levels, but homeownership comes with a great deal of responsibility. As long as you put in some effort on a regular basis, you should have no problem keeping your home in good repair.
Homeowners: Look Out for Utility Scams
By John Voket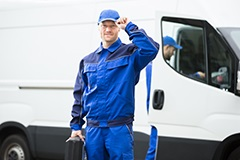 As we make our way through the winter season, utility companies want customers to be reminded about common utility scams. According to Utilities United Against Scams (UUAS), a growing number of gas, electricity, water and communications consumers are getting calls and visits from imposters out to steal personal and financial data.

A common utility con involves a caller posing as a utility billing representative claiming that you have an overdue bill, and in order to avoid an immediate shut-off, you must provide a credit card number or prepaid debit card.

Sadly, scammers are meeting with great success using this tactic. According to the Better Business Bureau (BBB), the median loss for a utility scam victim is $500.

Here are a few reminders to keep yourself and your data protected:

All UUAS-affiliated utility employees carry photo identification.
Field workers generally wear clothing with the company logo and drive company vehicles. When in doubt, do not allow them in - and if they persist, call 911.
UUAS utility representatives never demand instant payment in person or over the phone.
Utility representatives from UUAS companies do not require the use of prepaid debit cards (such as Green Dot MoneyPak, MyVanilla or Reloadit).
UUAS reps will never request customers meet them at a payment center, such as a department or grocery store, to make a payment.
The Utilities United Against Scams website provides more information on how to protect personal information and avoid becoming a victim of utility scams.
Ann Pancotto
CRS,SFR
Broker
Coldwell Banker Residential Brokerage
630-479-4393
annpancotto@gmail.com
Https://PancottoRealEstate.com
Coldwell Banker and the Coldwell Banker Logo are registered service marks of Coldwell Banker Real Estate LLC. Coldwell Banker Residential Brokerage is owned by a subsidiary of NRT LLC. If you have a brokerage relationship with another agency, this is not intended as a solicitation.