Brought to you by

Ann Pancotto

.
Title: 6 Reasons Chicago is a Perfect City for Seniors

Chicago is a world-class city that's home to a population of more than 2.7 million people. Greater Chicagoland, which includes the city's many suburbs, is home to millions more, including seniors aged 60 and older who constitute about 17 percent of the population. Filled with all the amenities, attractions, and services that seniors look for in a hometown, Chicago is a city that features a senior-friendly environment.

1. Plentiful and Diverse Housing Options

As one would expect in a large city, there is a wealth of housing options available in Chicago. While the cost of living in this major city is about 11 percent above the national average, it should be noted that housing costs range immensely from one neighborhood to the next. Chicago features many housing categories that seniors are seeking — single floor homes, new constructions and gated communities that require very little grounds or property maintenance.

In addition, Chicago is an ideal destination for seniors who are searching for assisted living options. As with other aspects of the city, senior living facilities feature a diverse range of options and amenities and suit a wide array of budgets.

2. World-Class Medical Facilities

It's no secret that Chicago is home to outstanding research hospitals and medical centers that are revered throughout the country and the world. Some of the city's most renowned medical centers include Rush University Medical Center, University of Chicago Medicine, Northwestern Memorial Hospital, and Advocate Christ Medical Center. Many of these hospitals feature branch medical centers and clinics in Chicago neighborhoods and suburbs. In fact, some even have branches as far as Northwest Indiana.

These acclaimed facilities and other area hospitals and clinics offer care and treatment programs that specifically address the needs of geriatric patients and seniors. Seniors who require specialized medical care will be hard-pressed to find better facilities with more medical experts and specialists than there are in a major city like Chicago.

3. Many Public Transportation Options

Chicago boasts an extensive public transportation system that extends into the suburbs. Trains, elevated trains, and buses are the main modes of public transport in the city. Downtown Chicago is home to Union Station where trains headed to other major cities around the country depart. Chicago is also home to O'Hare Airport, one of the busiest airports in the nation. The numerous train and bus stops, airports and taxis ensure that transportation is seldom a problem in this city. It should also be noted that seniors can expect to pay reduced fares for riding public transportation.

4. Numerous Cultural Attractions

Chicago is world-famous for its many attractions and is home to renowned museums like The Field Museum of Natural History, the Shedd Aquarium and the Art Institute of Chicago that are popular with seniors. Seniors can take advantage of the city's local libraries, many of which offer group trips to these and other attractions. Additional attractions that have proved popular with seniors include the Lyric Opera, the Peggy Notebaert Nature Museum, the Chicago Botanic Garden and Orchestra Hall. Many of the city's senior centers offer trips to these venues, particularly when they offer events or programs of special interest to seniors.

5. Plenty of Parks and Public Spaces

Chicago's famous beachfront on Lake Michigan has attractions of its own like yacht clubs and, most notably, Navy Pier. Chicago also is home to well-known parks like Grant Park, Lincoln Park and Millennium Park which is a major tourist destination and forms part of Grant Park. Aside from their well-kept garden beds, fountains and strolling paths, these parks also offer entertainment attractions that are popular with seniors. Throughout the warm months, these parks host festivals like the Taste of Chicago (a must for foodies) and outdoor concerts like Blues Fest.

6. Amenities

Chicago has no shortage of amenities and, with convenient access to public transportation, most are easy for seniors to reach. Downtown Chicago's most famous shopping and dining areas are in (and just off) its Magnificent Mile. Water Tower Place is the city's most celebrated shopping center, but throughout Chicagoland, there are numerous malls and stores of every type imaginable.

Not surprisingly, Chicago also features a wide array of restaurants and food shops that are cuisine-specific. And while you might expect to pay a fortune for a quality meal in a major city like Chicago, it must be said that even its moderately priced establishments offer renowned eats that are revered by locals.

Other amenities in Chicago include fitness centers with programming geared for seniors, continuing education facilities, golf courses and clubs, local women's and men's clubs, gardening clubs, senior centers, coffee shops, places of religious worship and so much more.

If you long for city life in a place that experiences a dazzling four-season climate, the Windy City is just right for you. From its stunning architecture to its senior-friendly attractions, amenities and public spaces, this city has much to offer seniors looking to relocate here.


Ann Pancotto
CRS,SFR
Broker
Coldwell Banker Residential Brokerage
630-479-4393
annpancotto@gmail.com
PancottoRealEstate.com
Coldwell Banker and the Coldwell Banker Logo are registered service marks of Coldwell Banker Real Estate LLC. Coldwell Banker Residential Brokerage is owned by a subsidiary of NRT LLC. If you have a brokerage relationship with another agency, this is not intended as a solicitation.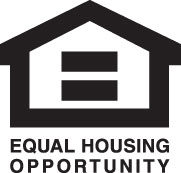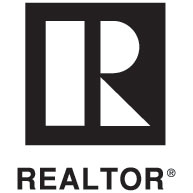 Brought to you by Ann Pancotto. Submitting Creative Bids During the Spring Market Frenzy It's that time of year again. The spring market is in full swing and crowds of buyers are fighting over their dream house—or at least the closest thing to it, considering this year's nationwide inventory shortage isn't leaving many options. So, what does that mean? For the most part, higher prices, more competition and a whole lot of bids. Listings in good condition tend to get multiple offers this time of year, and buyers are putting forth their strongest submissions—cash offers, over-asking, fast closings, no contingencies, etc. But creativity is the name of the game in this year's competitive market. Buyers are inspired to win over the seller's emotional side. Here are the latest home-buying trends for beating out the competition in a swarming spring market: Love Letters While they've been around for a while, they're getting a lot more popular, being used by buyers as a last-ditch effort to win via the seller's emotional attachment to the home. Most letters talk about favorite design choices the seller incorporated, plans to raise the family and proclamations that the home is "the one" after a long and tough home search. Letters usually tell the seller that the buyer is serious and willing to take care of the home. But some sellers may only focus on the numbers and terms. It's a toss-up, but it doesn't hurt to try. Buyer-Crafted Videos These are a little newer, emerging after YouTube's digital push into vlogging, or video blogging. While they can come off as cheesy, they are a little more personal than handwritten letters, because sellers will feel like the potential buyer is talking directly to them. According to REALTOR® Magazine, a couple recently won a bid on their dream home by making a music video to "Our House," which just so happened to be the song the sellers sang to each other when they first lit the fireplace in their home. The connection instantly won the sellers over, beating out another offer that was $20,000 over the buyers' submission. Gutters: What Material Is Best? If you're putting gutters on your home for the first time, or replacing your existing gutters, you may be surprised by just how many options there are. While there may be numerous options to choose from, it's important to understand the various costs associated with this type of project before making a decision. In fact, experts estimate that the cost to install gutters and related components like downspouts can vary widely, with installation rates ranging from a minimum of $3 to more than $17 per linear foot. And while gutters protect the sides of the house from mud, preventing erosion, reducing water damage to the foundation, and keeping visitors from getting wet—guttering can demand more maintenance and cleaning, distract from the profile or design of a home, and be a big expense when constructing or remodeling. The four top gutter material options are aluminum, vinyl, copper and stainless steel. So, what's the best choice for you? Consider these facts: Over time, copper develops a special lining that protects from rust and other potentially harmful elements including algae and fungi growth, so blockages, with their related cleaning and maintenance expenses, will be significantly reduced. Aluminum gutters need to be maintained to avoid corrosion and dents, so cleaning them and caulking them regularly is important. And since aluminum expands and contracts with the temperature, they're prone to cracks, which need to be repaired in order to avoid leaks. When it comes to affordability, vinyl tops the list because it's lightweight and easy to install. Additional benefits include the fact that its color won't fade, chip or crack over time. Vinyl can get brittle and snap in cold extremes, so it may not be the best option for homes in cold climates. Steel ranks second when it comes to affordability, however, it's important to note that it can rust in certain climates. Not only is it sturdy, but it can also hold a lot of weight, so sagging is less common. QUESTIONS? VISIT PancottoRealEstate.com   Ann Pancotto CRS,SFR Broker Coldwell Banker Residential Brokerage 630-479-4393 annpancotto@gmail.com PancottoRealEstate.com Coldwell Banker and the Coldwell Banker Logo are registered service marks of Coldwell Banker Real Estate LLC. Coldwell Banker Residential Brokerage is owned by a subsidiary of NRT LLC. If you have a brokerage relationship with another agency, this is not intended as a solicitation.